Tyres Win Races
Are you looking forward to the upcoming cyclocross season? With the sport growing in popularity, it's important for participants to be well-prepared and have access to the right equipment and gear. In this blog post, we're going to be looking at the importance of Challenge tyres for cyclocross season preparation and why they're the perfect choice for cycling enthusiasts.
Cyclocross is a fun and challenging sport that requires riders to navigate a variety of terrains, like sand, mud, grass, and many more. As such, having the best tyres for the job is key to having a successful cyclocross season. Challenge tyres are specifically designed for the demanding conditions of cyclocross riding and feature many benefits, such as superior grip and puncture protection.
In addition to these primary benefits, Challenge tyres also provide much improved stability on corners, faster acceleration through obstacles, and increased resistance to cuts and punctures. This is due to their open tread design which helps keep the tyre firmly planted on slippery surfaces. Additionally, Challenge tyres provide riders with extra confidence and comfort knowing that their tyres won't be punctured or shredded in the middle of a race.
The 2023-2024 cyclocross season is going to be a busy one and riders should prepare early for it. Investing in a set of Challenge tyres for this season is the best way to ensure that you'll have the necessary grip and protection when navigating through the toughest terrain. Challenge tyres are widely available in store and have pricing options to fit any budget.
So if you're looking to prepare for the upcoming cyclocross season, make sure to invest in a reliable set of Challenge tyres. They'll provide you with the best grip, puncture protection, and stability on the course so that you can enjoy a successful cyclocross season.
EKCX - Sprockets UK are proud sponsors of the East Kent CX League. With Round 1 Kicking off on the 10th September 2023 at Sandwich Tech. More details can be found here.
---
Our Recommended Top CycloCross Products

'Limus means mud in Latin, which is exactly where this tyre dominates.'
---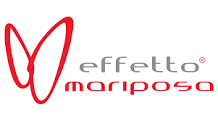 Effetto Mariposa Caffelatex - A special sealant designed to make tubeless bicycle tires airtight. This revolutionary formula helps make your tires stay puncture free and provides a long lasting sealant for extra protection. It has high quality non-toxic ingredients so it won't harm the environment and can be applied directly to the tire. Caffelatex has a fast drying time and will keep your tires sealed for many miles. It also works great on other tubeless tires like mountain bike tires. It is an excellent choice for keeping your tires safe and protecting you from flat tire woes on your next ride. Why not download the iCaffelatex app from your app store, to give you recommended amounts of how much sealant to add.
Effetto Vitamina CL - Is an advanced sealant additive designed to work in perfect harmony with Cafflatex sealant. Its unique formula helps bolster the maximum repairable puncture size, all while allowing for a faster and more effective pressure loss repair.
Effetto Mariposa Caffelatex Remover - An essential tool for every cyclist. This unique cleaner is designed to safely and quickly remove the toughest of sealants from all your tires and rims. It penetrates deep into the rubber of the tire to dissolve and remove even the most stubborn sealing formulas. The powerful formula is fast-acting and gives you superior cleaning power in no time. It is the perfect choice for removing tough sealants from tires and rims, so you can get back out on the bike in no time. You can trust in Effetto Mariposa Caffelatex Remover to keep your bike clean and ready to ride.
---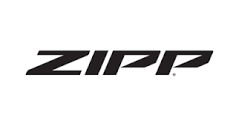 Zipp Service Course Bar Tape - Is an ideal solution for the serious off-road cyclist looking for a lightweight and comfortable tape to cushion the ride on tough trails. The tape is constructed from a lightweight microfiber material that is lightweight, weatherproof, and highly durable, giving the rider an added layer of protection from the elements. The tape features a special diamond texture that provides a perfect grip in all conditions, allowing riders to have complete control and stability over their bike. Additionally, the tape is easy to install and replace, requiring minimal effort for a secure and lasting fit. For the cyclist who is serious about performance and comfort, the Zipp Service Course CX Bar Tape is a must-have.
---
Shop all Challenge Products - Shop all Effetto Products - Shop all Zipp Products